I am so thrilled that a few of my happy customers this season decided to send me appreciation photos! Of course I wanted to share them! I just love seeing these happy faces with beautiful smiles.
First up, an
Adorable Snow Girl
is finally matched with her soul mate and a loving new home!
Next, a giant snuggle with a
Giant Sasquatch
. That hairy beast sure is a ladies man!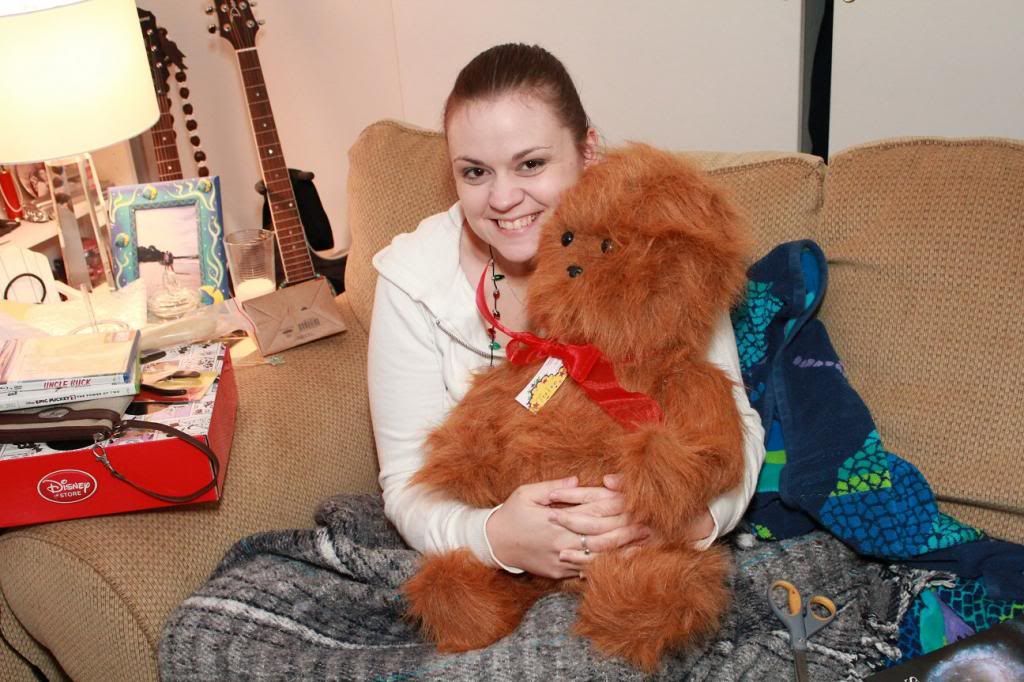 Here is my friend Jeff's daughter, Logan. I made her an
Eve
about a year and a half ago. I was so thrilled to see this photo of her having lunch with her favorite doll!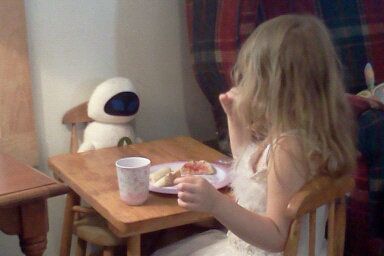 And finally, here is the reunion photo of Eve and Wall-E!
I am very blessed to be able to make people happy with my dolls. It is so wonderful to know that some of my creations have become favorite companions for people young and old. Thanks so much to everyone who has placed orders with me recently.
I've been thinking about a favorite bear I had when I was a kid. It was white and when you wound her up on the back, she played a little song. I remember laying with my ear pressed to her belly listening to the song and the sound of the gears turning inside before falling asleep. I also remember feeding her banana one day while we were picnicking in the living room and that she had a crusty nose from that day forward. I don't remember what happened to her but for a few years, she was really important to me.
I'd love to hear any stories you may have about your favorite playthings.
♥ Andrea ♥