Hello! Today I thought I'd share with you some photos of some of the highlights from the past couple of weeks...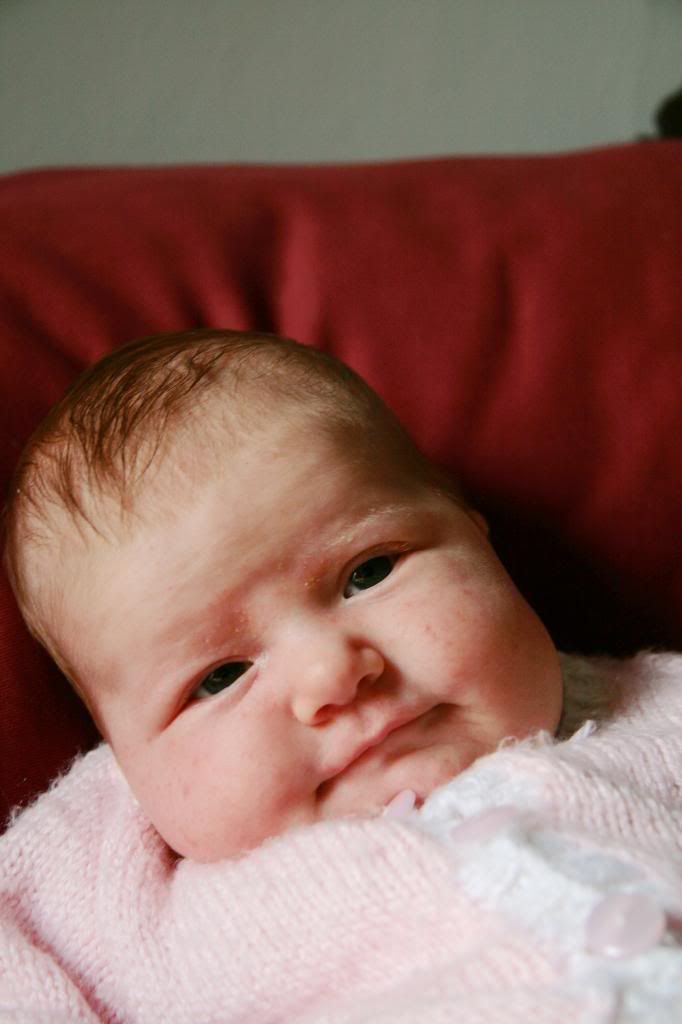 I just met this beautiful little girl this week. Look at that smile! What a sweet little spirit she is. I'm looking forward to kissing those cheeks again soon!
Lately, I've been spending as much time as possible with my friend
Elycia
. Once a week, I'm trying to take a day for myself and do something fun and I can't tell you how great it is to have another person (who happens to be awesome) nearby who is around during the day and up for getting into trouble :) One of the things we've been doing together is sewing. We thought it would be fun to do some sewing collaboration posts and we started on a project. And then we started on another project. Finally we decided to do a third project and we just can't seem to finish anything we start together! And not for lack of trying either- I mean, there's been some tomfoolery and navel contemplation going on, but for the most part, we've been working quite hard. This last project we started is a bag and this here is the fabric I'm using for mine. We're determined to get our bags finished in the next couple of weeks. I'm looking forward to sharing our sewing projects with you soon.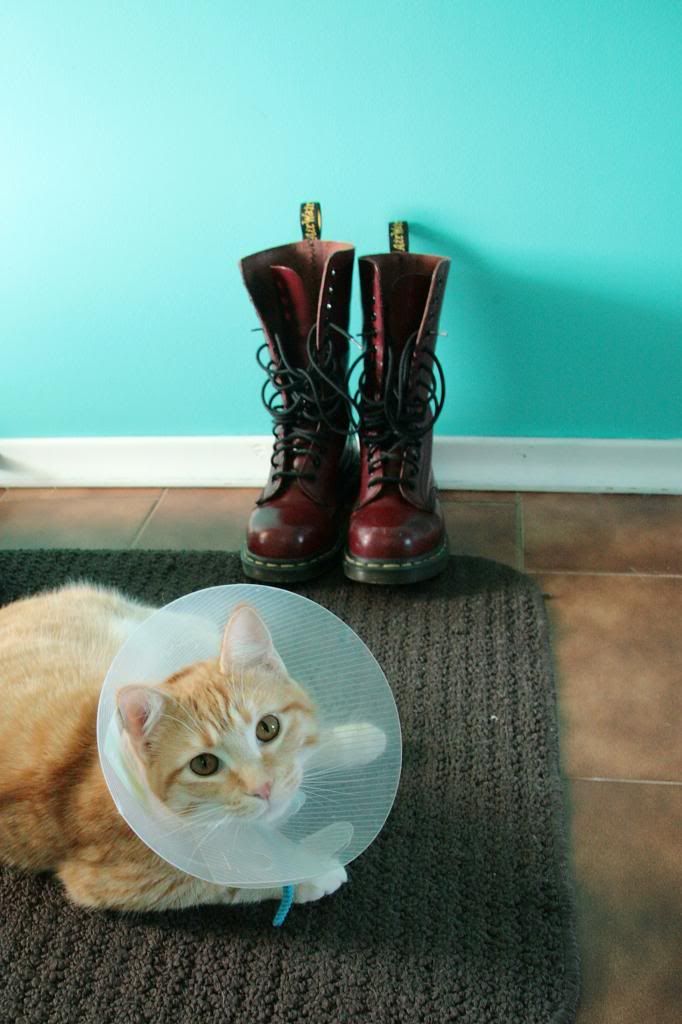 This is Elycia's cat, Pinny.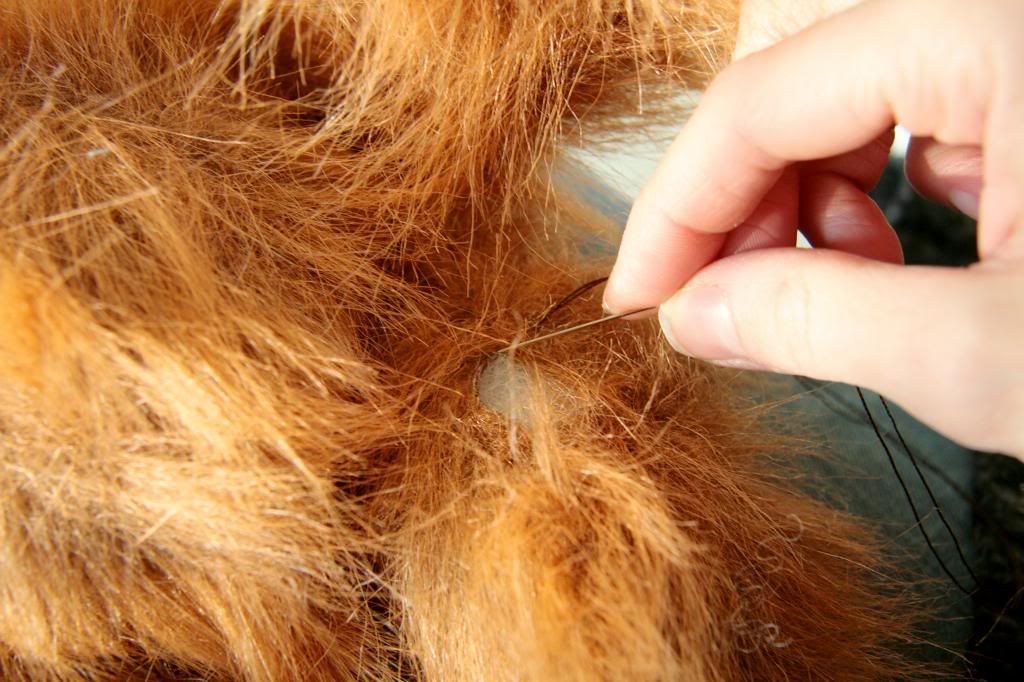 I've been sewing a whole lot of Sasquatches lately and watching documentaries while I'm stitching. Ones to note over the past couple of weeks are
Filthy Cities
(a historical look at three major cities from the point of view of waste disposal- it sounds gross and it is, but also very, very interesting),
The Other F Word
(a great documentary following a bunch of punk rockers trying to strike a balance between fatherhood and the punk lifestyle- it's so touching) and
The Story of Science
(this six-part series walks through the history of science posing a series of thoughtful questions and recounts the real stories behind various discoveries, experiments and scientists). I'm only half way through this last series and I'm enjoying it tremendously.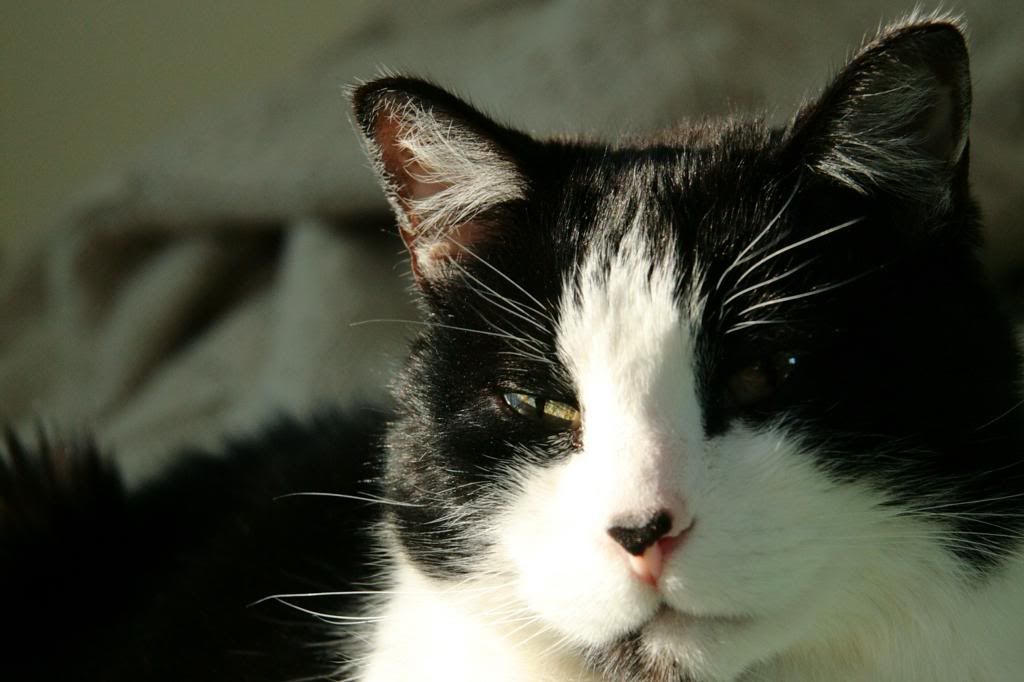 Marvin always helps to remind me of what's important in life. He's certainly got the corner on chill.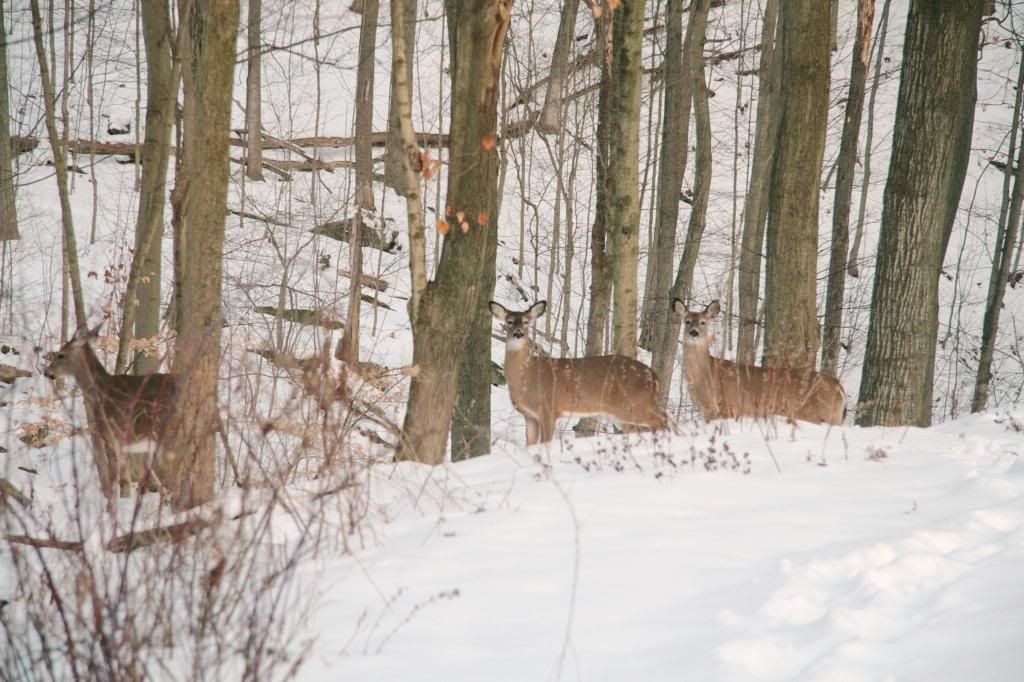 And look who's been coming around! I'm so happy to see them here! After the death of the doe a year and a half ago, we didn't see any deer for a long time. I love them so much and I'm so glad that they feel safe to come around here again.
To be honest, I've been feeling overwhelmed and stretched in too many directions lately and then a flu just ripped through our house this week and incapacitated every one of us for a couple of days. So when I say that these photos are the highlights of the past couple of weeks, I'm not kidding. I'm sure we'll be spending most of the weekend resting up and getting well.
What have you been up to lately?
♥ Andrea ♥