We went to the
Royal Botanical Gardens
in Burlington on the weekend to see their exhibit,
Battle of the Titans
. Eamon has been requesting that we go to a museum every weekend so we've been trying to check out small museums near by. This past weekend he requested a dinosaur exhibit and we were happy to learn that the RBG just happened to have a dino show on right now. Somehow, we've never been to the RBG. I thought that I had been at least once before but when we arrived I realized that I was wrong. I was surprised to find that the RBG is a lot bigger than I thought and has a ton of stuff going on, even in the winter! Here are some pictures from our afternoon at the dinosaur exhibit...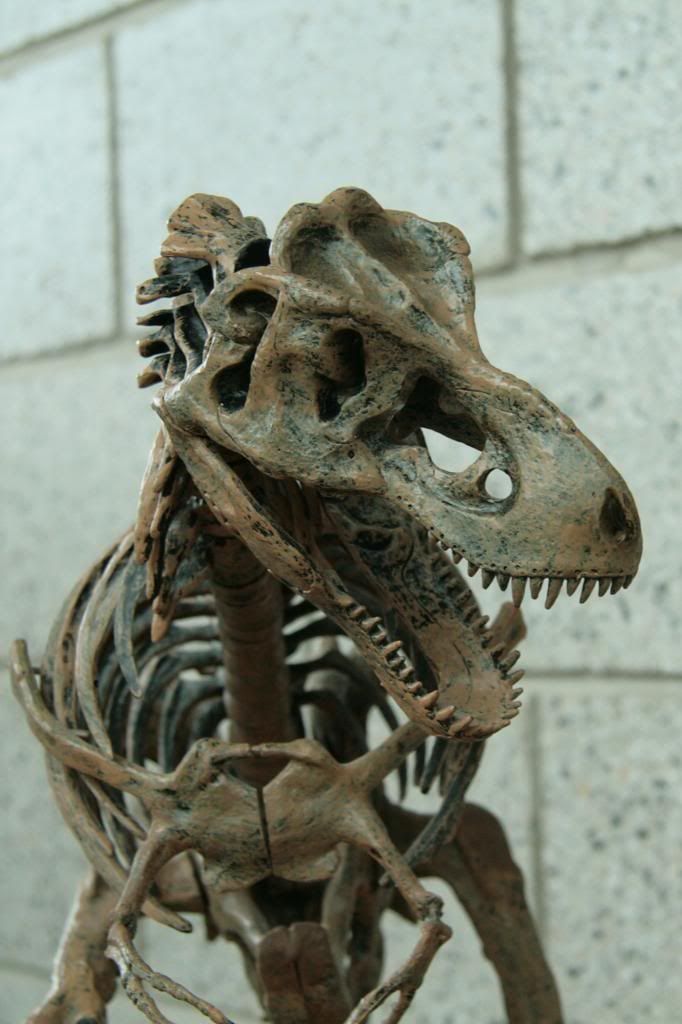 A scale miniature of a t-rex skeleton.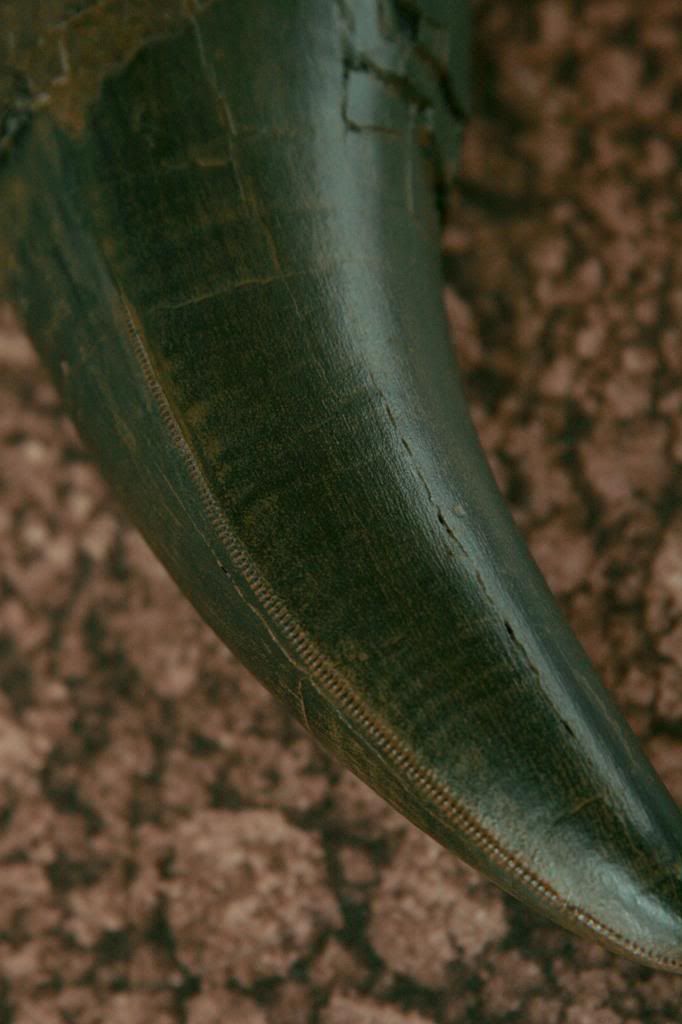 This is a replica of a t-rex tooth. The serrated edges on the tooth were pretty incredible.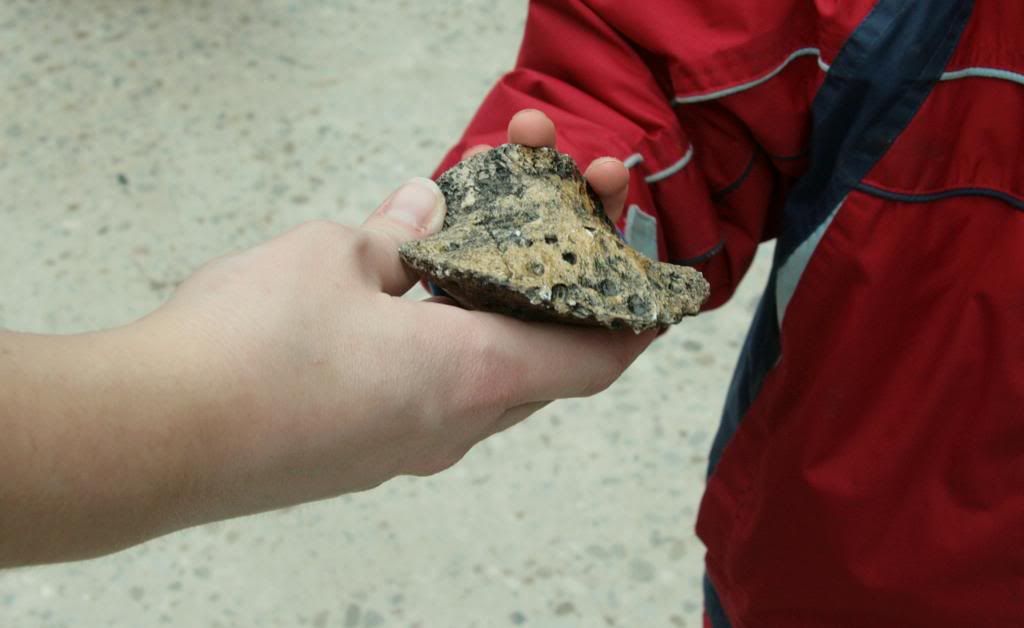 A replica dinosaur toe, though I can't remember what type of dinosaur this toe belonged to.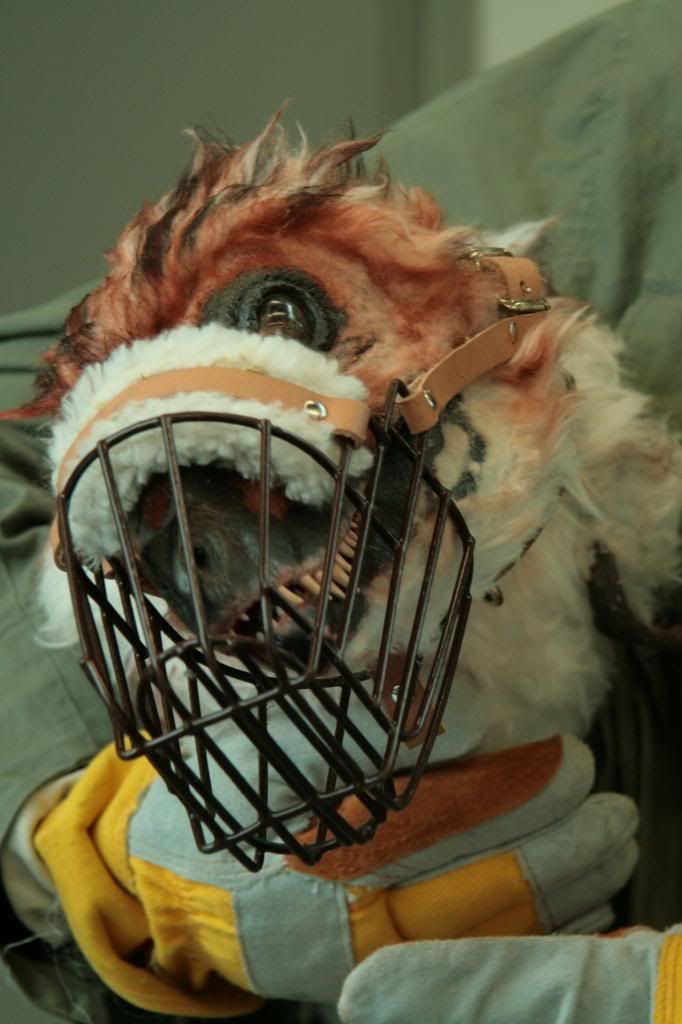 This thing was really neat! It was a robotic puppet of a baby t-rex! It was really quite creepy and could have passed for a
Skesi
.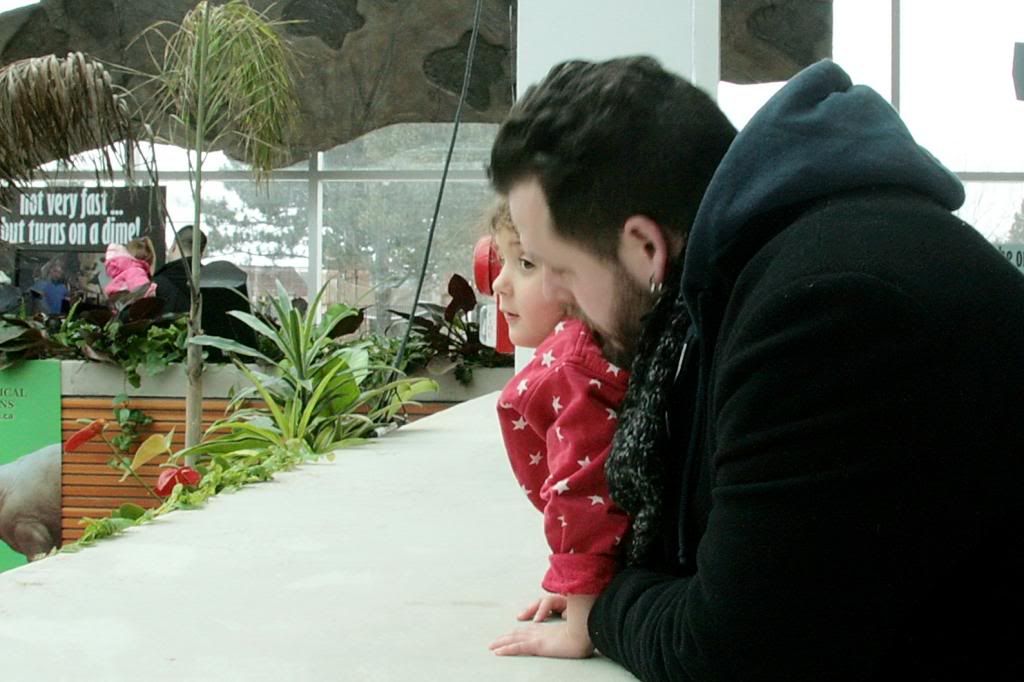 A little father daughter cuddle.
They had lots of interactive stuff like a couple of dinosaur mutoscope movies, some huge dinosaur heads that you could look into and see how dinosaurs saw the world, a lot of replicas, movies and informative facts like what they ate and how much they pooped. Sadly, we couldn't stay for the puppet show but the dinosaur exhibit is on until April so we're going to try and make it back again before the show is over. Hopefully we'll go at the beginning of April and maybe the gardens will be open then. Oh just thinking about spring makes my heart leap a little bit!
Today I am really excited to hang out with
Elycia
! We always have a ton of fun together. I'm hoping we'll make some major headway on the bags we've been making.
Have a great Wednesday!

♥ Andrea ♥