I've mentioned to you before that I delight in introducing different types of fruits and vegetables to the kids. I mean really, I delight in introducing anything new to the kids. Watching them discover new stuff is one of the best things in life. A little while ago, I picked up some longan fruit for them to try. I like longan fruit only a little bit. I think I've only had them twice before. The kids were very eager to try them and they too, only liked their taste a little bit. The novelty of peeling the berries was very exciting to them at first, but after a while, little fingers get tired of having to do all the work of peeling for just a little reward.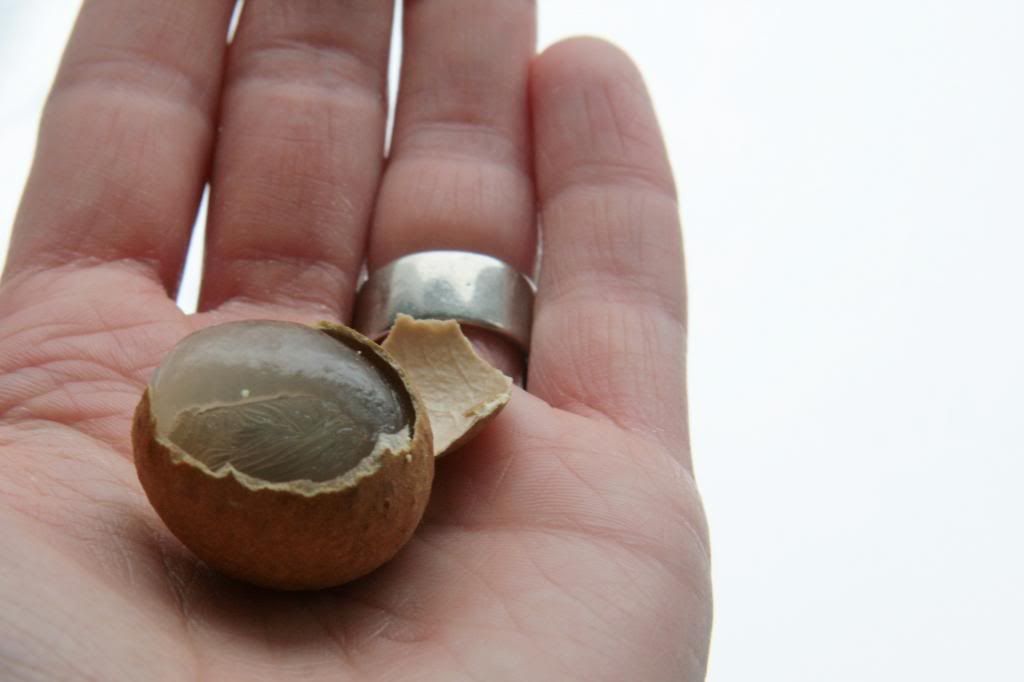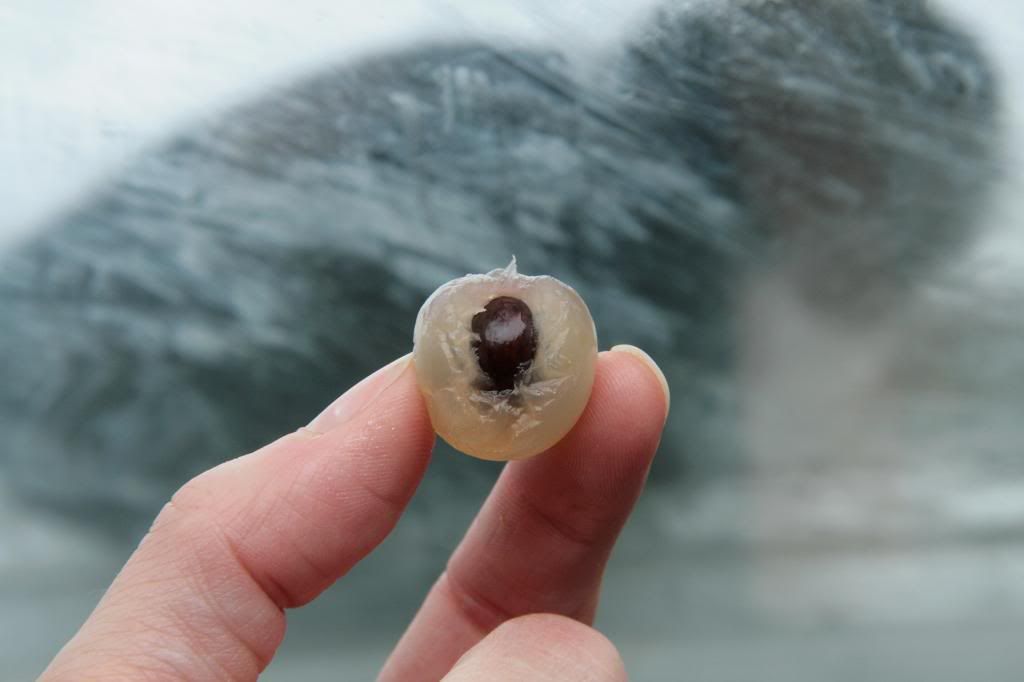 Longan is an unusual and interesting little fruit. It's name means dragon's eye. It does look like a dragon's eye once you bite into one, doesn't it? Longan berries are believed to lower stress levels, they are very rich in antioxidants and have liver protective qualities. If you haven't tasted them before, they are certainly worth a try. The texture is quite like lychee fruit but the taste is more bland. I'm sure longan fruit tastes quite differently right off the tree in Asia. Maybe one day, I'll get to try a fresh one.
Have you tried longan fruit before? How do you like it?
♥ Andrea ♥